All of our Sunrooms are custom made.
We do not offer the 'cookie cutter' aluminum box rooms.
Just imagine the possibilities…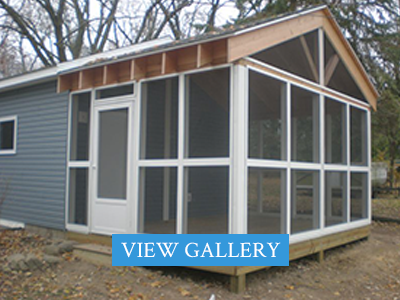 Besides providing a home with more living space, home additions can be a terrific investment. You'll want to keep some things in mind as you consider a home addition project:
What is the home market values in the neighborhood
The cost of the project
Creating architectural plans
Is financing available or needed
What should be the timetable for completion
What sweat equity are you willing to invest in the project
How much distruption are you willing to endure
While it can be a challange, creating an addition on your house has a number of advantages. Your family will enjoy the extra room and you'll love the potential increase in home value! Better yet, an home addition will allow you to add amenities that you may be missing. Want a walk in closet or pantry? A larger stove? A media room or library? Or maybe you'd just like to site outside and enjoy warm Wisconsin evenings. Anything is possible with a house addition!
We'd be happy to work with you as you resolve any issues and realize your dreams. We have years of experience giving accurate project estimates, use only the highest quality materials, and provide warrenties on our work.